Sordid Lives
Event Navigation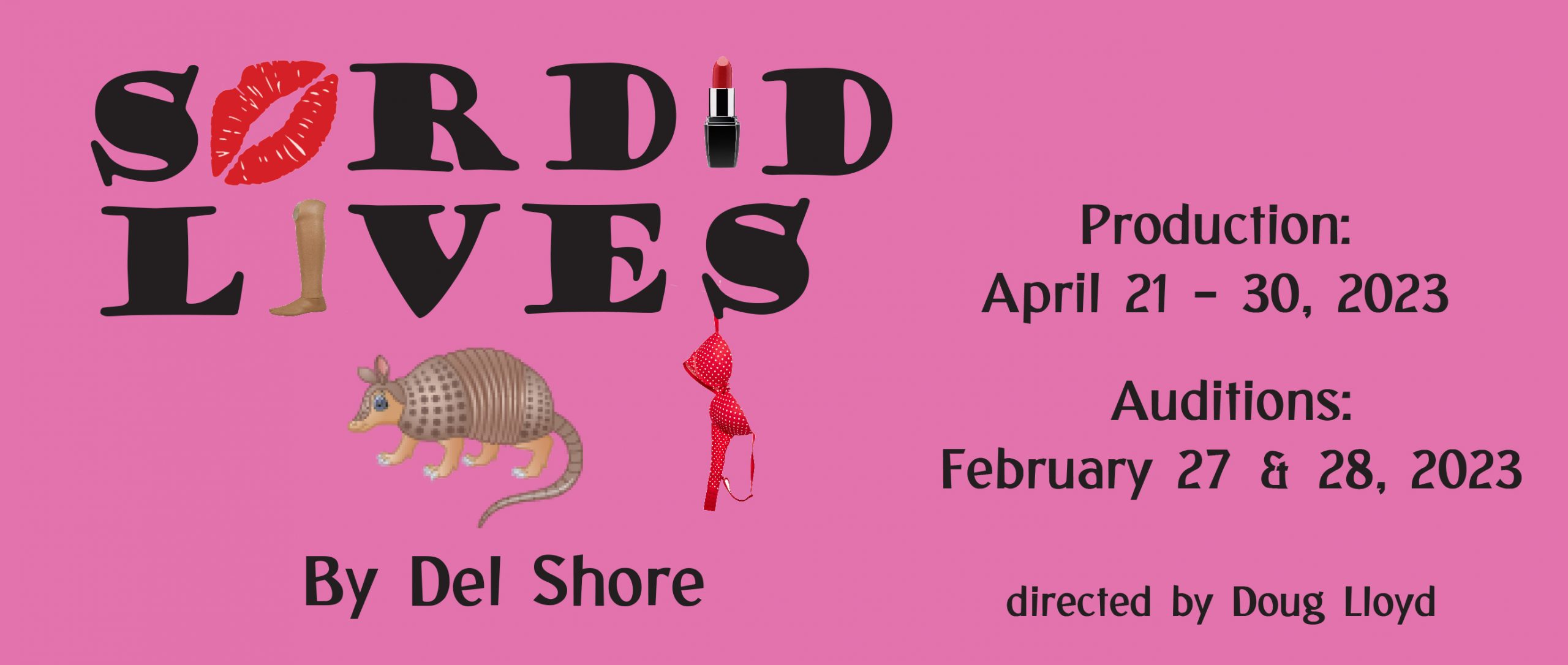 By Del Shores                                                                                                 
Directed by Doug Lloyd
Production: April 21 – 30, 2023  
Auditions: February 27 & 28, 2023   
A black comedy about white trash! The author of Daddy's Dyin' (Who's Got the Will?) brings you a comedy that was nominated for over thirty awards during its long run in Los Angeles. When Peggy, a good Christian woman, hits her head on the sink and bleeds to death after tripping over her lover's wooden legs in a motel room, chaos erupts in Winters, Texas.
​INTERESTED IN GETTING REGULAR UPDATES ON THIS PERFORMANCE?
Follow us on Facebook to learn more about audition and production dates!