CANCELED – IF/THEN
Event Navigation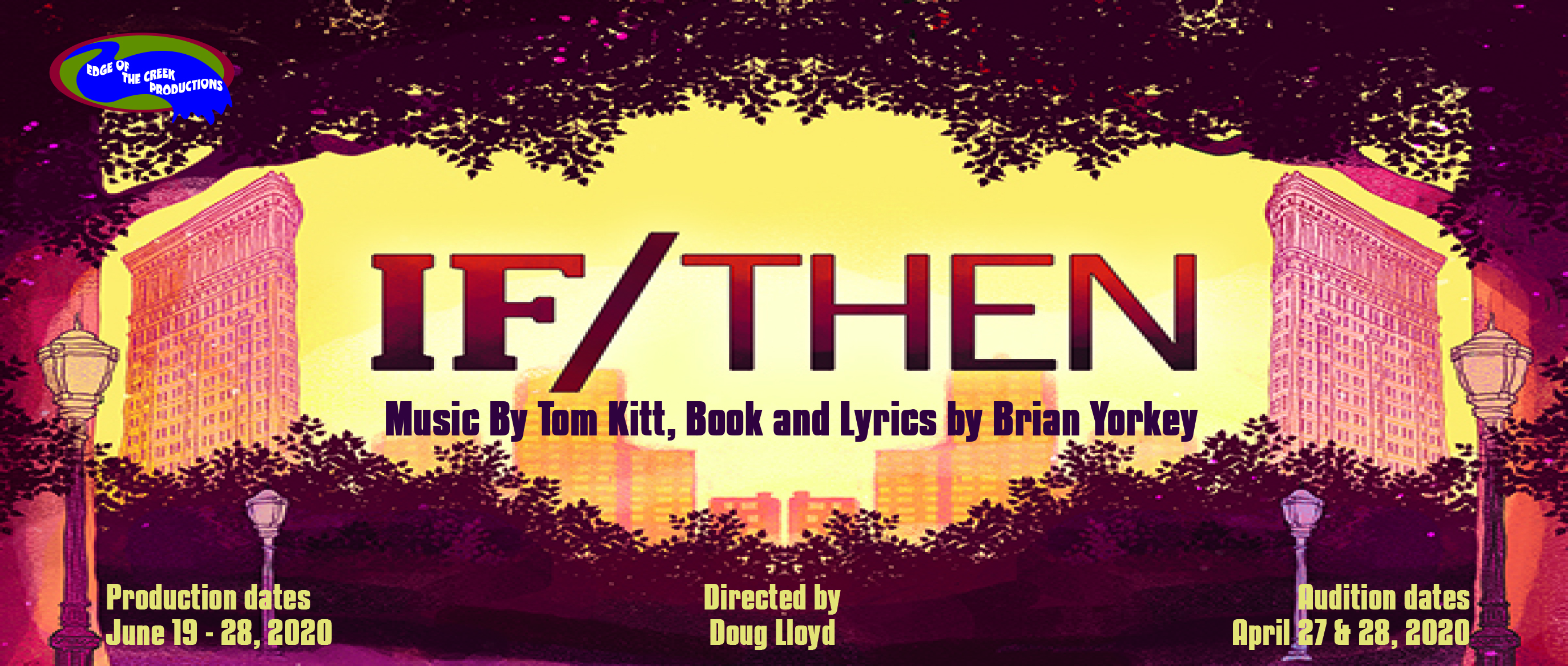 THIS SHOW HAS BEEN CANCELED DUE TO THE EFFECTS OF COVID-19. IF YOU HAD TICKETS, PLEASE CONTACT THE BOX OFFICE FOR FURTHER INFORMATION.
June 19 – 28, 2020
Music By Tom Kit, Lyrics & Books By Brian Yorkey
Elizabeth, a city planner, moves back to New York to restart her life in the city of infinite possibilities. When her carefully designed plans collide with the whims of fate, Elizabeth's life splits into two parallel paths. If/Then follows both stories simultaneously, as this modern woman faces the intersection of choice and chance.