BLOODY, BLOODY ANDREW JACKSON
Event Navigation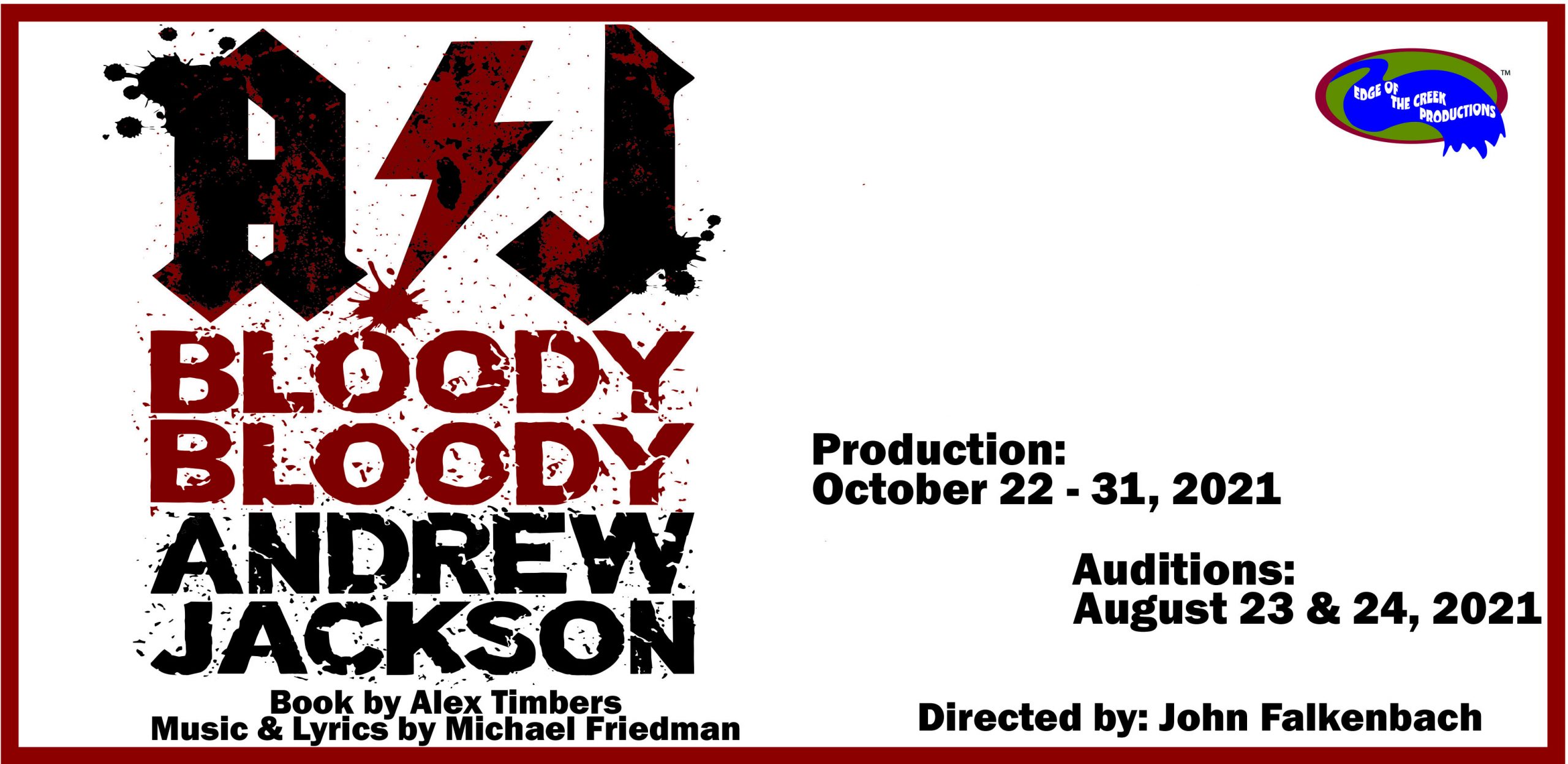 Book by Alex Timbers
Music & Lyrics by Alex Timbers
Production: October 22 – 31, 2021
Auditions: August 23 & 24, 2021
​
Bloody, Bloody Andrew Jackson is a comedic historical rock musical about the founding of the Democratic Party. It redefines Andrew Jackson, America's seventh President, as an emo rock star and focuses on populism, the Indian Removal Act, and his relationship with his wife Rachel.
Bloody, Bloody Andrew Jackson runs approximately 90-minutes with no intermission.
INTERESTED IN GETTING REGULAR UPDATES ON THIS PERFORMANCE?
Follow us on Facebook to learn more about audition and production dates!