A WINNIE-THE-POOH CHRISTMAS TAIL
Event Navigation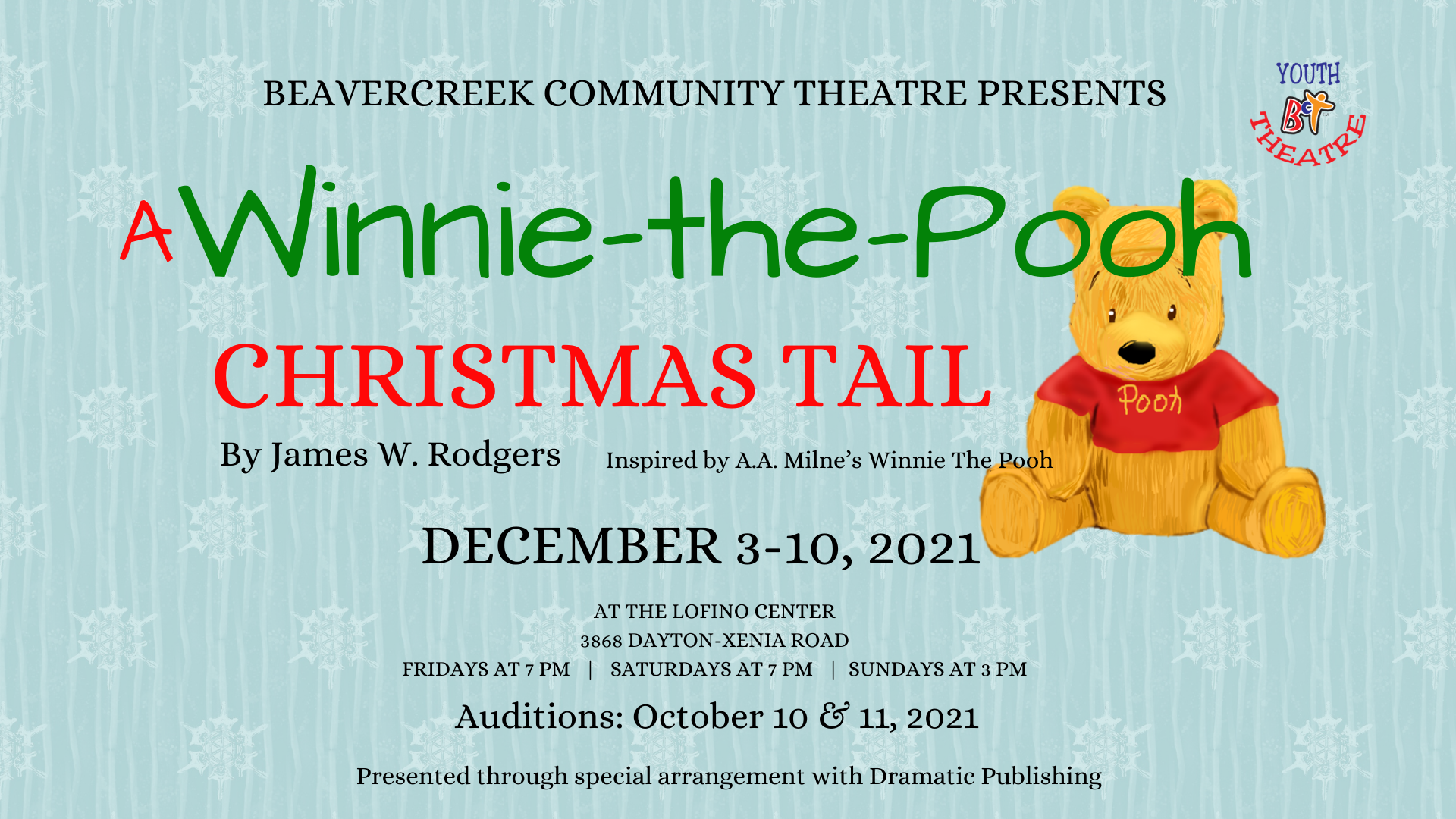 By James W. Rodgers
Inspired by A.A. Milne's Winnie the Pooh
Production: December 3-10. 2021
Auditions: October 10 & 11, 2021​
​
A very special Friend-and-Relation tells Christopher Robin a story of a Christmas Eve very long ago (about last year) when Eeyore, the old gray donkey who lives by himself in the thistle corner of Hundred-Acre Wood, was absolutely miserable. It seems that he lost his tail and Winnie-the-Pooh and Piglet got all of their friends and a search was organized. There is a great deal of fun and excitement, plus delightful songs, in the adventure that follows. Its theme, which concerns caring, sharing and the importance of cultivating friends, makes this a very special and enchanting musical suitable for any occasion.
​​
INTERESTED IN GETTING REGULAR UPDATES ON THIS PERFORMANCE?
Follow us on Facebook to learn more about audition and production dates!